XRAIL is an Institution of Railway Signal Engineers (IRSE)
Approved Assessing Agency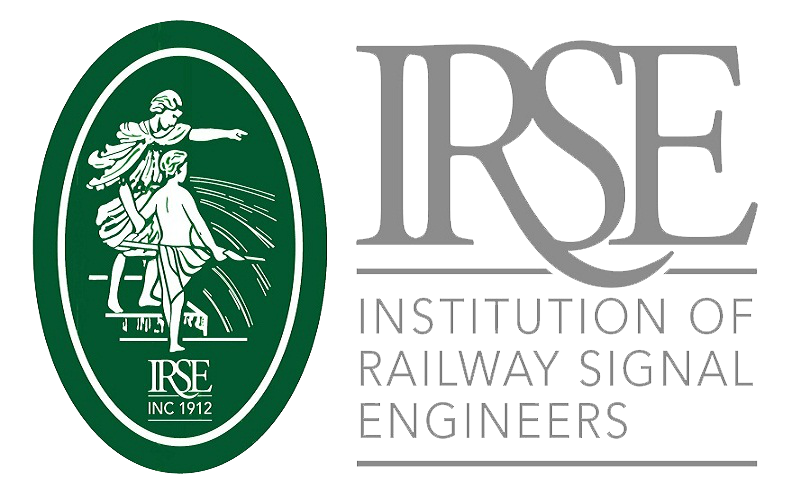 XRAIL can provide workplace and competency based assessments in a number of IRSE licence categories, using our experienced Assessors.
XRAIL Assessors have real-life experience in signaling design, installation, test, and project delivery and are therefore well placed to relate to our candidates' work experience, thus making the assessment process more efficient.
Download & View Our IRSE Certificate
---
XRAIL can provide assessments in the following licensing categories:
---
Management
7.8.110Bv2 – Engineering Manager (Installation)
7.8.110Cv1 – Engineering Manager (Testing)
7.8.110Fv1 – Engineering Manager (Project Engineering)
7.8.230Bv2 – Senior Engineering Manager (Installation)
7.8.230Cv1 – Senior Engineering Manager (Testing)
7.8.230Fv1 – Senior Engineering Manager (Projects)
Design
1.1.500v2 – Signalling Design Assistance
1.1.510v1 – Signalling Designer
1.1.160v3 – Signalling Design Verifier
1.1.550v3 – Signalling Principles Designer
Installation
1.2.100v5 – Assistance Signalling Installer
1.2.105v4 – Point Fitter
1.2.110v6 – Signalling Installer
Testing
1.3.155Xv5 – Signalling Verification Tester Opnl
1.3.155Yv4 – Verification Tester Non Opnl
1.3.170v6 – Signalling Functional Tester
1.3.180v4 – Signalling Principles Tester
1.3.190v4 – Tester-in-Charge
Maintenance
1.4.160v3 – Signalling Maintenance Tester
1.4.230v6 – Signalling Maintenance and Fault Finder
1.8.100v2 – Signalling Maintenance Team Leader
For further details on how you can get assessed for your IRSE licence, please contact us at enquiries@xrailgroup.com.