News & Press
XRAIL Group - Engineering Together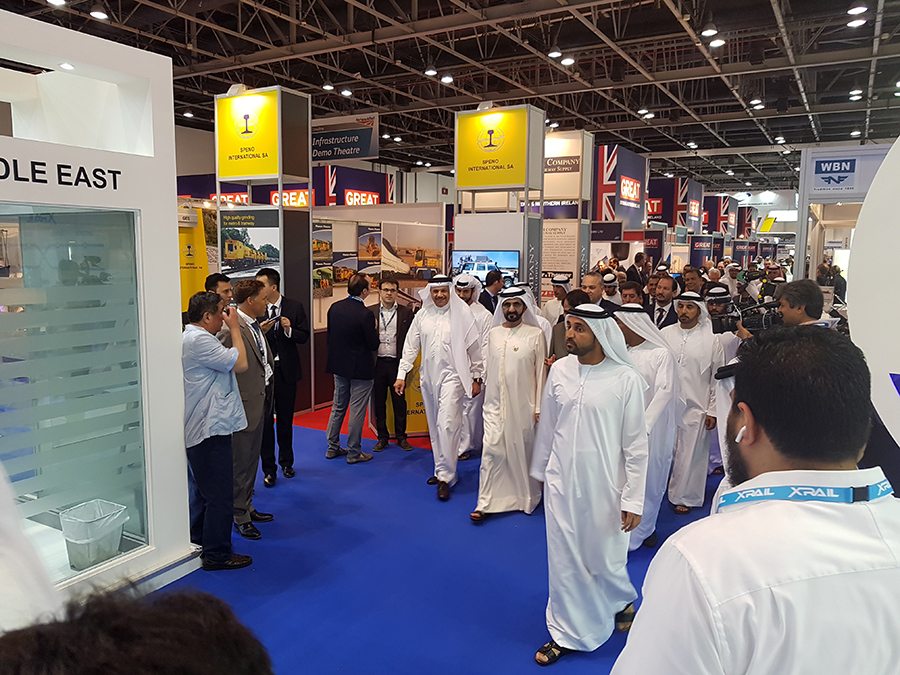 XRAIL at Middle East Rail 2017
Home » XRAIL at Middle East Rail 2017

Published: 4th October 2017

This Article was Written by: Munir Patel - XRAIL Group
---
In March 2017, representatives from XRAIL, attended the eleventh annual Middle East Rail exhibition, held at the Dubai International Convention and Exhibition Centre.
We joined around 400 other exhibitors at a show which is considered the largest and most established rail event in the Middle East and North Africa. It's run in partnership with the UAE government – and claims to host more regional and international government representatives than any other rail show. Attendees and exhibitors include developers, transport operators, government representatives, contractors and suppliers; these are businesses which build and operate brand new rail infrastructure, as well as upgrade legacy networks across the Arab League, Turkey, the Indian subcontinent and Central Asia. For XRAIL, the trip to Dubai was an essential one – this was a chance to network and build the foundations of good business relationships with more than 10,000 representatives from the industry. From a business perspective, Middle East Rail was an ideal opportunity to talk face-to-face with colleagues about local rail opportunities worth a staggering $353 billion. The show's business matching service gave us a chance to schedule meetings with other exhibitors, so our visit was packed full of relevant contact with prospective clients and associates. What's more, the service was available four weeks before the show opened, so we set up those meetings before we'd even taken our seats on the plane! One of Middle East rail's biggest draws this year was the presence of the Vice President, Prime Minister of the UAE and Ruler of Dubai, His Highness Sheikh Mohammed Bin Rashid Al Maktoum. His Excellency Dr Abdulla Belhaif Al Nuaimi, Minister and Chairman of the Ministry of Infrastructure Development & Federal Transport Authority UAE – Land & Maritime, opened the exhibition and we were particularly fortunate that the Minister took time to talk with our CEO at our stand. Added to the one-to-one meetings there was a full presentation programme, with over 200 speakers, covering various rail subject matters from the region. One of those speakers was Graham Lawrence (XRAIL Associate Director), who presented a well-received paper on the Challenges of Operating a Railway during a major upgrade. The Middle Eastern market can be a tough one for British businesses to crack. It's well-known that in this region, clients can be risk averse in extending opportunities to smaller, less well-known international suppliers. However, we believe that British engineering services can bring a wealth of experience and expertise to the region. The UK rail industry is a mature one, and an environment in which a myriad of companies can offer expertise within specific solutions, whether for consultancy, enhancement or expansion of existing infrastructure. These companies are also completely up to date with the latest technologies and when to adopt them. This combination of understanding and experience means companies like XRAIL are in a good position to contribute to the Middle Eastern market, whether it be providing total rail solutions, working collaboratively with local specialists, or providing training and mentoring. Overall the show allowed XRAIL to re-affirm its commitment to support the Middle East with its rail expansion, its drive for British exports and maintaining existing relationships in the region that XRAIL has developed over the past 3 years. We look forward to being there in 2018.
---
[go_portfolio id="mer-2017″]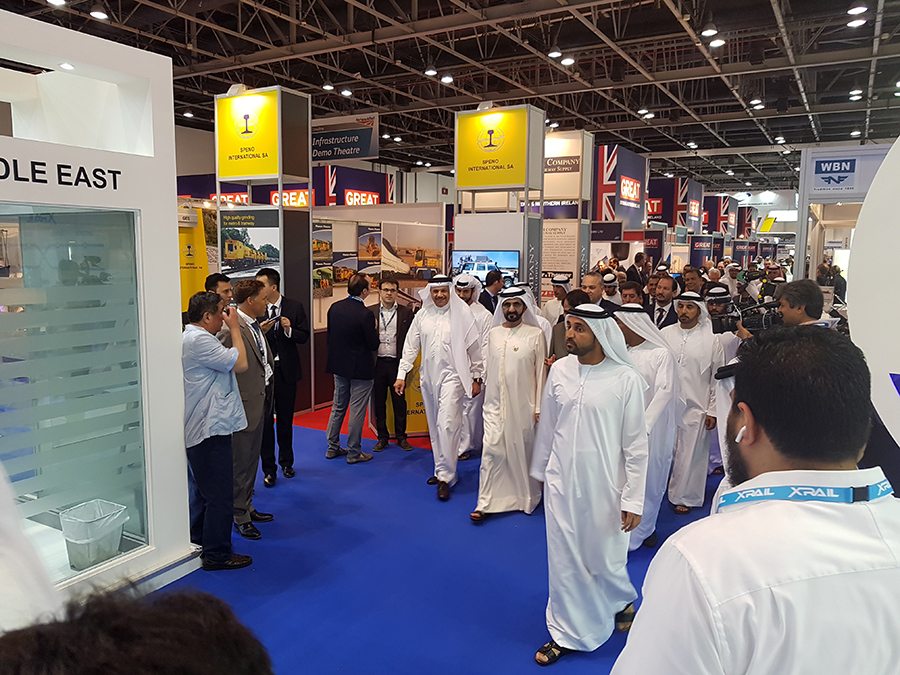 ---
More XRAIL Group Articles...
---
More XRAIL Group Articles...